Artistry, Value and Professionalism since 1971.
Photography for you. Photography for your Business.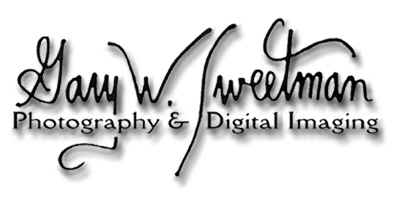 Click a button below
to take you to that page! They are "portals" that bring you to a wealth of imagery.
Welcome to our site and our studio...that's right...a real studio for over 48years (see below) with a real staff, real hours and outstanding customer service. Our site is extensive and because it is filled with images, tends to be a lengthy load ...but be patient...we think it's worth the wait. Lots of things are different about our site. You could be down the road in Naples (FL) or across the Atlantic in Naples (Napoli, Italy) and after viewing our site, you would gain a complete understanding of our art, products, and services, whether you are ready for an amazing portrait or business headshot, a senior, wanting to join Gary on a travel adventure and lecture, or a corporation looking for an annual report. Our pages are VERY deep (long). That saves you from forwarding to a zillion different pages. We have opted for content rather than glitz...although you can see glitz with the commercial and senior slideshows on our site. All too often one sees mediocre photography disguised by jazzy web-design. Our clients can see beyond that. Seniors can some very hip webshows and see some YouTube uploads and smartphone video share. And by the way, did we mention how much fun we are to work with? Read our BLOG (Testimonial button on the left) Click to see> Image of the Month (Travel, Fine Art, Senior, Commercial or Portrait...it's always changing. A great way to see some fab commercial photography and learn more about us is to view our annual Merry! Happy! holiday cards. Every year since we changed to digital caputre in 2000 is here>http://garysweetman.com/holiday_cards.htm (then scroll to the bottom of the page) Enjoy the images!
Gary W. Sweetman, FDPE, FSA, CPP, Q. Th.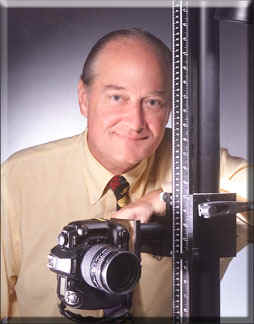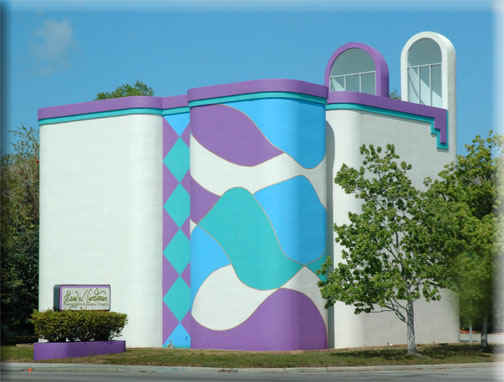 Mr. Sweetman's work has been published nationally, he has given programs internationally, has been an international professional photographic juror and has been bestowed the prestigious Life Membership from the Florida Professional Photographers in addition to his many degrees mentioned above. Interested in having Gary speak to your organization? We have a new Program & Lecture link. How might we serve you? You can even get a discount on an Overseas Adventure Travel trip!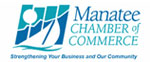 Yes, we are SUPER-Guarantee approved!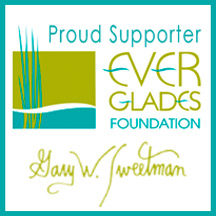 Contact Information
| | |
| --- | --- |
| | Telephone: 941-748-4004 Please call for an appointment! |
| | FAX: 941-749-1398 (call for approval: daytime only) |
| | Postal address: 2904 Manatee Avenue West. Bradenton, FL 34205 |
| | Hours: Mon-Thurs 9:45-5:00 Fridays until 2:30. Of course, evenings & weekends welcomed by appointment |
| | Summer Hours: (Best to call first. Our outgoing message will give exact weekly hours and vacation closing times. Generally Mon-Thurs. Open from 9:30-5:15, Friday 9:30-12 (often closed between 12-1 for lunch.) |
| | Email: GSPhoto@aol.com |
| | Directions: See interactive Google Map below. The exit # for I-75 is 220....west to Gulf Beaches. |
Click the image below to view a brief slideshow. Portraits of Imagination-The Magic of an Artist. It is a low resolution YouTube link
Company Profile & What we do.
Since 1971 Gary W. Sweetman (FDPE, FSA, CPP, Q.Th) has been providing consumer and commercial clients with innovative, dynamic photography and digital imaging for Southwest Florida delivered on time and on budget.
| | |
| --- | --- |
| | Portraits: children, families, high school senior portraits, fashion/model portfolios, maternity and intimate portraiture, actor and musician headshots, reunions in studio or on location. See DigiPix below for our business headshots. You can even have same day delivery fully retouched and ready for LinkedIN or Facebook. |
| | Events: mitzvahs, reunions, corporate meetings, lecture coverage (weddings for existing clients only) |
| | Photo Copy and Restoration: Amazing results with seemingly impossible originals. Hand coloring. |
| | DVD and Slideshows: from new imagery we create or from you existing photos. Perfect for memorial and celebration event. Scanning slides and prints to CD and DVD. |
| | Passport, Visa, DvLottery, Biotmetric and digital passport services. Even Compassionate Card cards for medical marijuana, concealed weapon permit photos and tricky things....like a 33x48mm Chinese Visa. |
| | Fine Art: From creation and sale of limited edition photos to copy work for visual artists creating repro ready files for giclee prints, postcards (which we can help with the graphic design) and web/Facebook postings. |
| | Legal, Personal Injury Photography, Photo Verification, Testimony, Surveillance video enhancement, Expert Witness services: |
| | Framing/Printing: We complete your portrait purchase with a fab selection of easel back and wall frames...all at great prices. We represent several printers that turn our photographs and great graphic design into your next project. |
| | Stock Photography: 48 years of local, regional and travel images ready to go. |
| | Trips/Travel/Speaking and Pro Services: Gary as lecturer, trip leader, Overseas Adventure Travel representative and photographic instructor, photographic judge and infrared instruction. |
| | Studio Rental: Full Green Screen capabilities, compound cyclarama, oversize load-in doors. Shooting loft. |
| | Commercial: DigiPix-Business photography for the 21st Century, Architectural, Healthcare, Manufacturing specialties. Catalog and Illustrative advertizing, in studio or on location. |
| | Video: Transfer of 8mm, Super 8, 16mm, beta and VHS video tape to DVD with music or voice overs. Surveillance video enhancement |
In 1984 we moved to our 4000+ sq. ft. studio which was the first photography studio conceived and constructed on Florida's West Coast by Architect Wm. C. Zoller and won an AIA award for its unique and functional construction. Many of the specialized spaces benefit portrait and business clients with features that speed production and enhance the product. We have be designated #1 Photography Studio by the Bradenton Herald for several years. In 2014 and 2015 we were voted BEST in the Sarasota Herald Tribune. In 2006 we received the Manatee County Chamber of Commerce's Annual Beautification award. Long before it was fashionable to be a green business, Mr. Sweetman environmental concerns and conservation have played a significant role since 1971.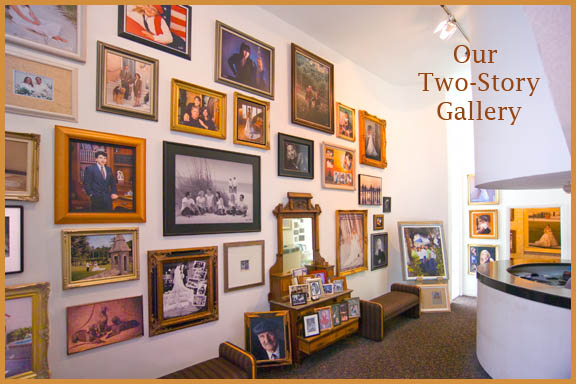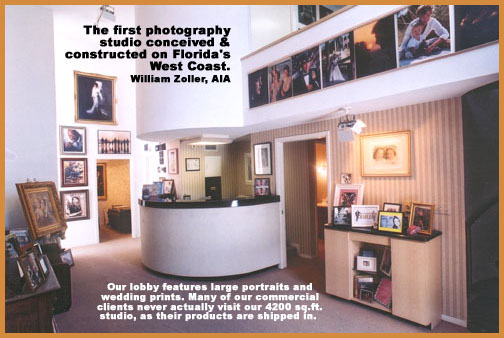 Many of our clients are choosing Black and White Portraiture again...see below.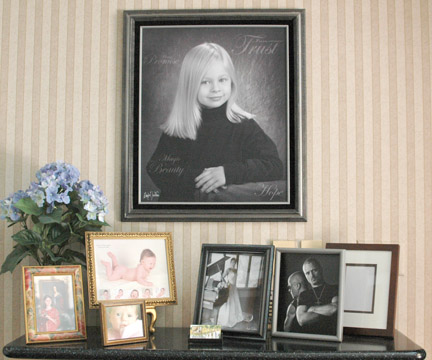 Out of town? Travel welcomed! Although Tampa Bay and Southwest Florida (including Tampa, St. Petersburg, Clearwater, Bradenton, Sarasota, Lakewood Ranch, Venice, Englewood, Longboat Key, Bradenton Beach, Holmes Beach, Palmetto, Ellenton, Parrish, Anna Maria, Siesta Key, Casey Key, Port Charlotte, Punta Gorda, Ft. Myers, Sanibel, Captiva, Bonita Springs, Naples, Vanderbilt Beach, Arcadia & Sebring) constitute our main market area, our out of town assignments, both commercial and wedding have taken us across the country and beyond. From professionally lecturing in Sweden, to photographing a 5th generation Bermudan woman's wedding in Paget, Bermuda, our clients desire for distinctive, innovative imagery has fueled the creative fires for more than 48 years. What can we do for you?
Your Visa, MasterCard, Amex and Discover purchases are secure: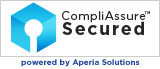 Gary W. Sweetman Photography and Digital Imaging for Southwest Florida, serving the Gulf Beaches, Anna Maria, Lakewood Ranch, Longboat Key, Siesta Key, Sarasota, Manasota Key, Casey Key, Sanibel, Captiva, Arcadia, Bradenton, Palmetto, Ellenton, Naples, with quality value and professionalism since 1971. Wedding photographer in Sarasota, Wedding photographer, custom albums, coffee table books, maternity photos, belly portraits, senior portraits, beach pictures, senior pictures on the beach, photographer, black and white photos, green screen, infrared, IR, commercial photographer, assignment photographer, model headshots, model portfolio and comp cards, photorestoration, biometric compliant passport photos, UK passport photos, British passports, Canadian Passports, facial recognition compliant passport photos, fine family portraits, professional pictures, old photo fix up, bridal portraits, progressive photographer, wedding dvd, slideshow dvd, weddings on dvd, custom wedding album. Crosley Estate Ritz Carlton, Longboat Key Club, Colony beach & Tennis Resort weddings. And a whole lot more.