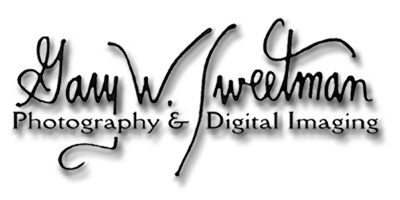 Engagement Portraits/ Save the Date Cards/ Sign-in-Boards/Thankyou cards
Deciding to tie the knot? A complimentary engagement sitting is offered to all our brides, as are FREE Facebook, Instagram, LinkedIN and Snapchat files. Please take a look at our Legacy Portraiture and Senior & Teens pages to get some additional ideas.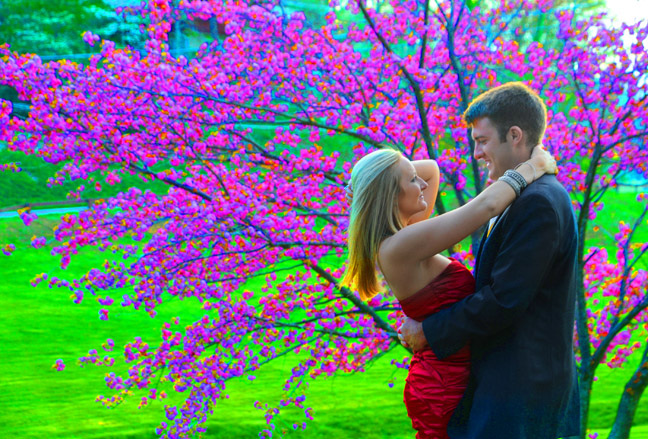 Spring flowers near Asheville, North Carolina are the background for this dynamic engagement portrait. Gary spent a wonderful weekend in Waynesville, NC at this couples' rehearsal and wedding.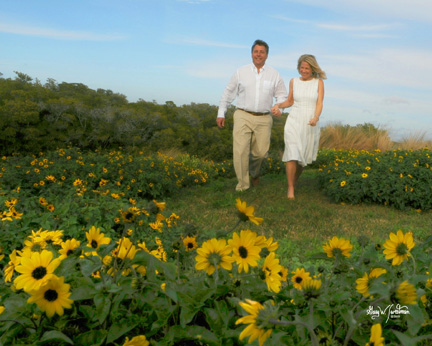 The couple running in the flowers above doesn't look like Florida...but it is.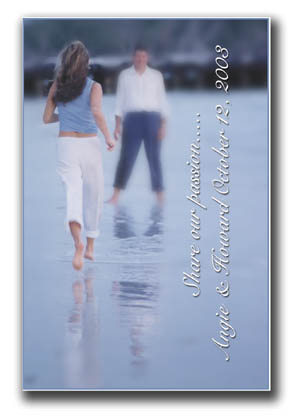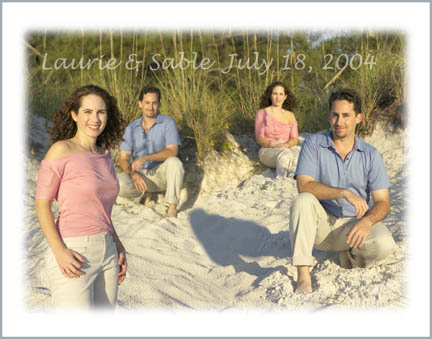 You're not seeing double...but it is really believable isn't it?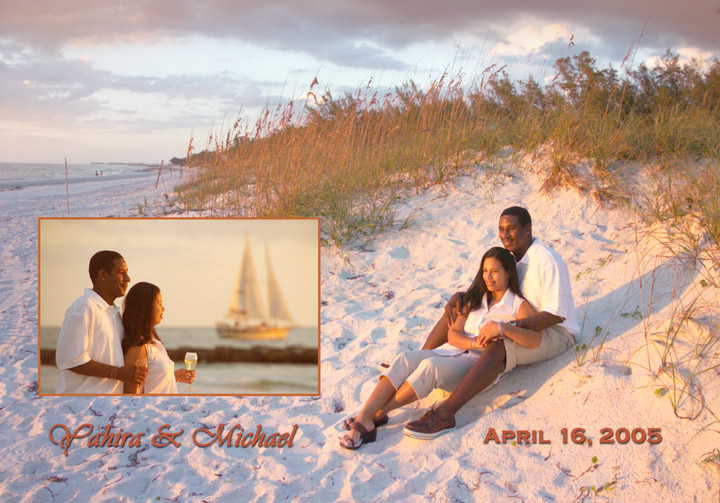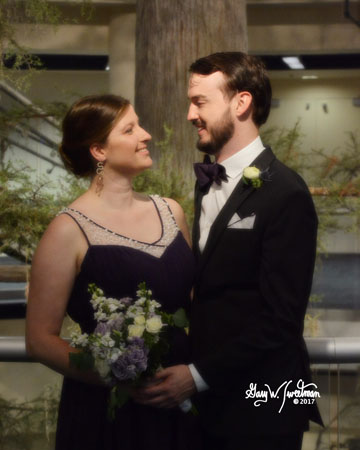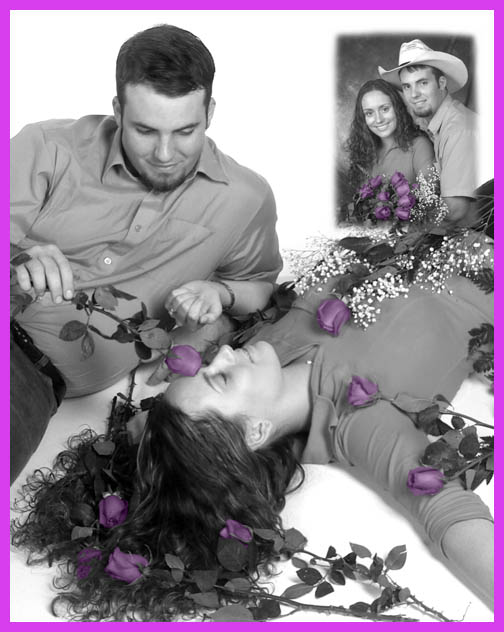 We often use these images for "Save the Date" cards. They are sent out months ahead to alert family and friends to book their Florida Holiday early.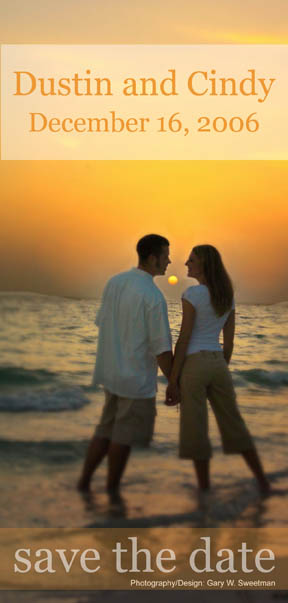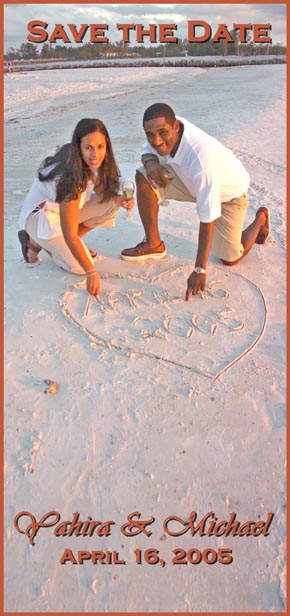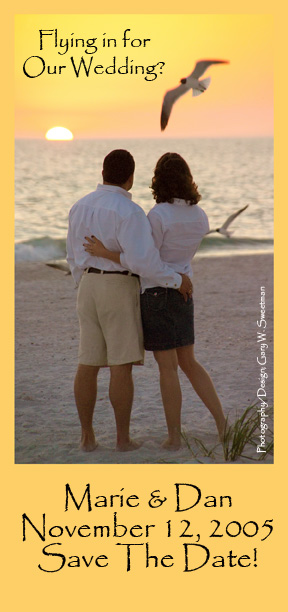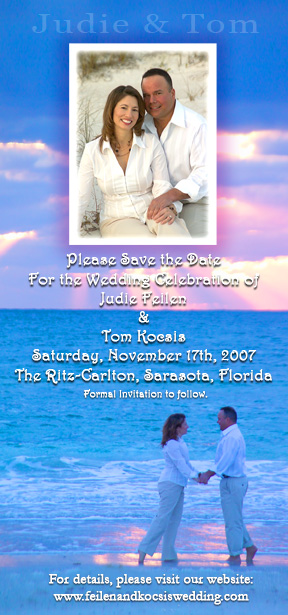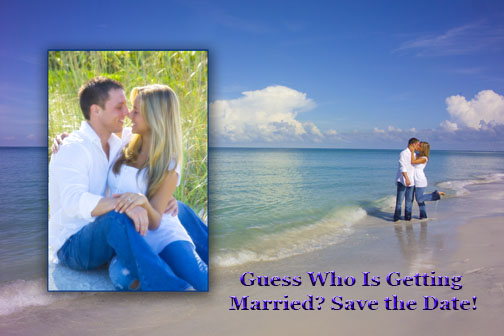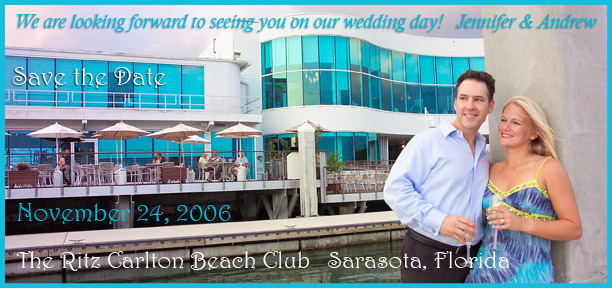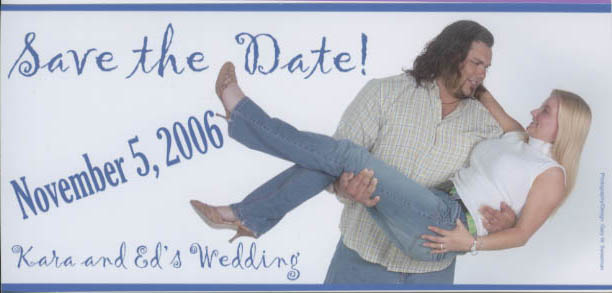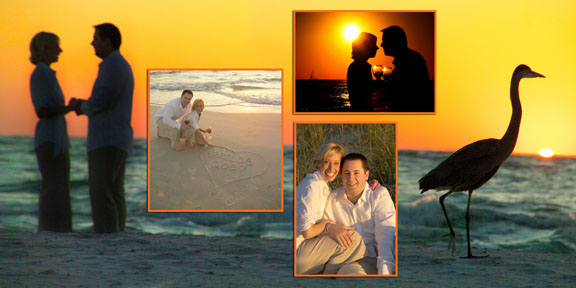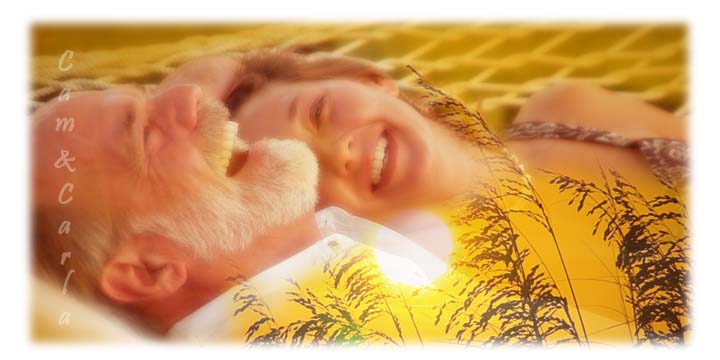 Sign-in-Boards are a popular addition to traditional guest books. We provide the matting and framing as well as the inspiration for guests to make their mark! When we created the "Save the date" photo above, we did this wonderful beach portrait that became their sign-in.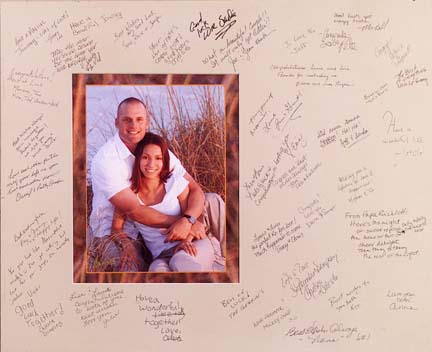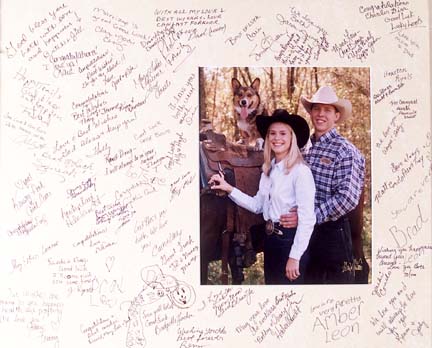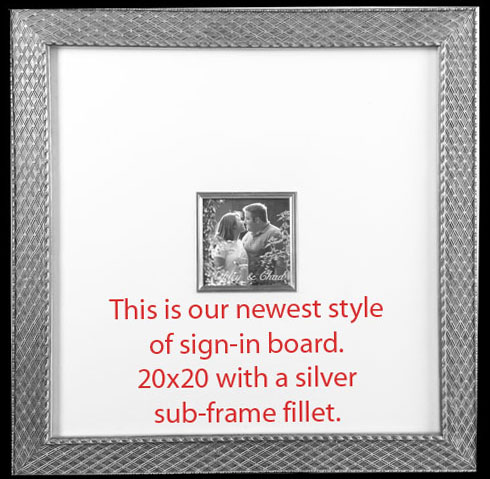 Additional Coverage: Besides Engagement and Lifestyle, we can cover other exciting events surrounding your wedding. From Bridal Showers to Couples Engagement parties; from the Girls' Spa Day to the Guy's Golfing or Fishing Day; from Rehearsal Dinner to a Post Wedding Brunch....they all complete your story....and how nice to share these events with your children and grandchildren in the future!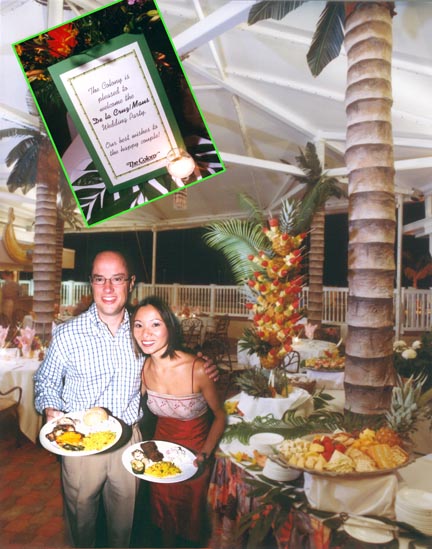 The Colony was a great place to have the rehearsal dinner! And below, using one of our lifestyle photos to create the rehearsal party invitation.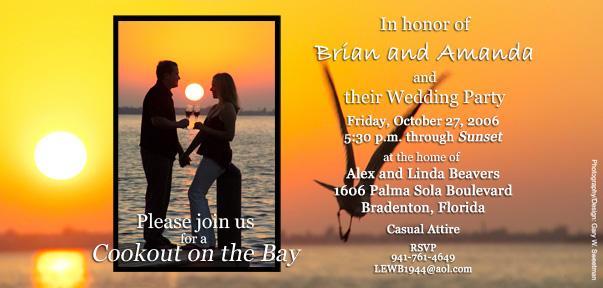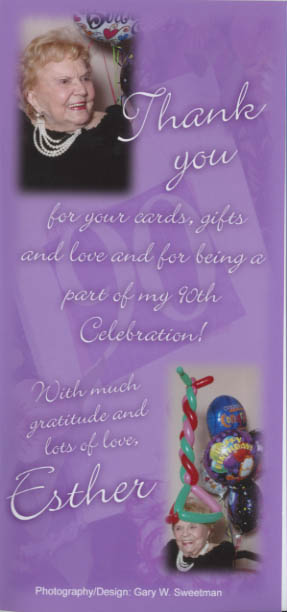 ..and our custom cards are ideal thank you notes as well...click to see more at> Holiday Cards.
Back to Home>photography and digital imaging in southwest Florida and Tampa Bay