Portraits of Imagination...
Heirloom & Legacy Portraits, Digital Composites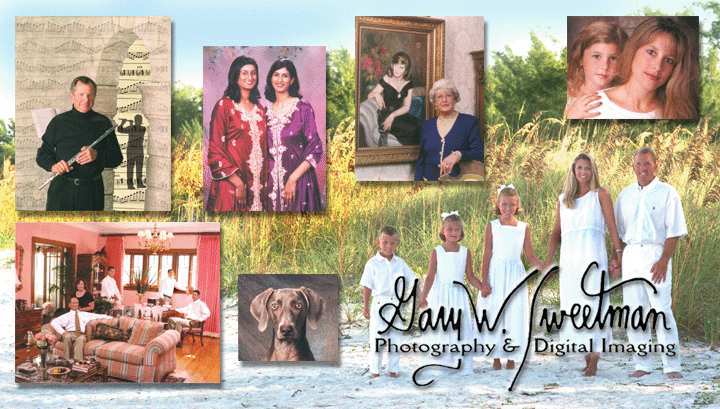 OUR LEGACY HEIRLOOM PORTRAITURE
"It was more than just a picture...It was an affirmation of who I am and what I meant to my family!"

We have Senior & Kids Specials all year!

Our Digital Fantasies and Composite work are truly remarkable! So is our Advanced Digital Retouching.....click to see more>Digital Retouch

"If at the end of the journey, you assembled all the professionally photographed portraits of yourself, how many pages would YOU have?"

In house fires, after the firefighters have successfully saved people & pets, they are instructed to pull the family portraits next.....true.

"It was the BEST picture ever taken of me...well beyond my expectations!" Read more in> What our Clients say about us!
"A Gary W. Sweetman portrait is an object of beauty and joy to be treasured for generations.." Well we can't put it any better than that customer...but whether you are having a family reunion, visiting Florida and want one of our famous seaside portraits, getting that perfect children's portrait just before OR just after those front teeth fall our, taking advantage of our super senior (high school or over 65) specials, creating something romantic from our intimate portraiture, or wanting the quintessential portrait defining your lifestyle and personality, we eagerly await designing your portrait. You can go directly to our Teens and Seniors page here>Seniors & Teens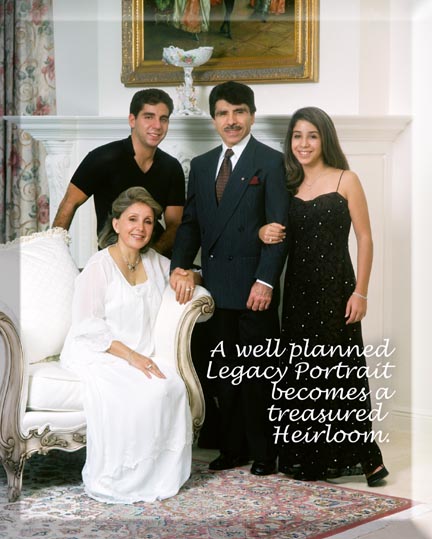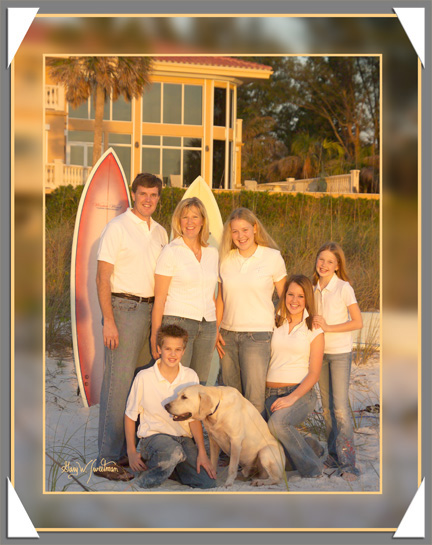 Families at home: Inside or out. Our beach portraits are great whether you're a resident or visitor to our area. Wardrobe plays an important part.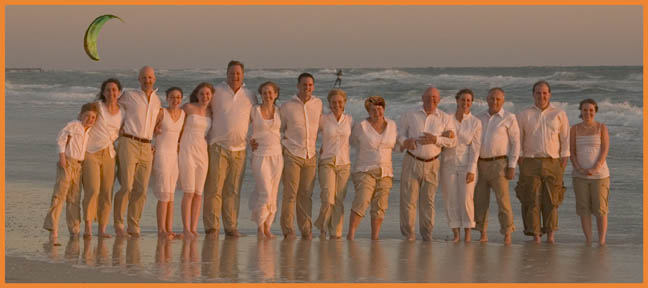 Take a look below for some links to our wardrobe and apparel pages then give us a call to fine tune it.
See, we know the places to go with your pets WITHOUT getting arrested...we even had a horse on the beach!
The print below shows a multigenerational composite from a beach session. The background with sailboat was actually what they were seeing!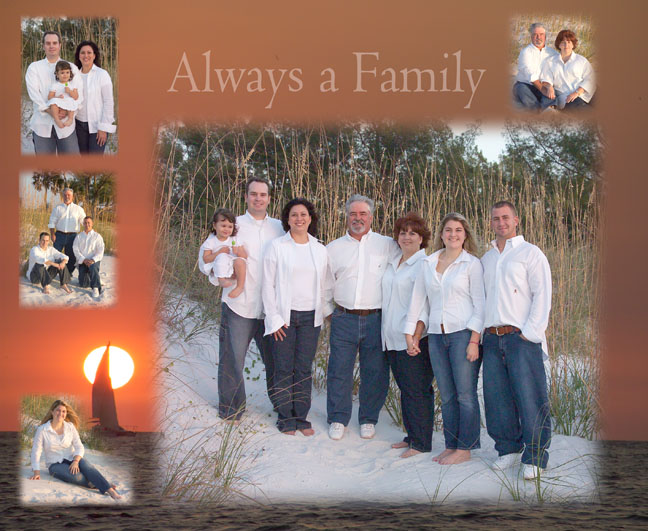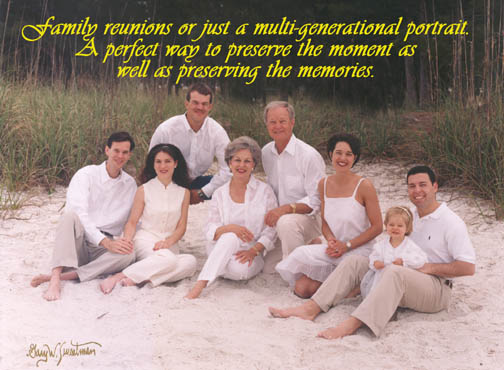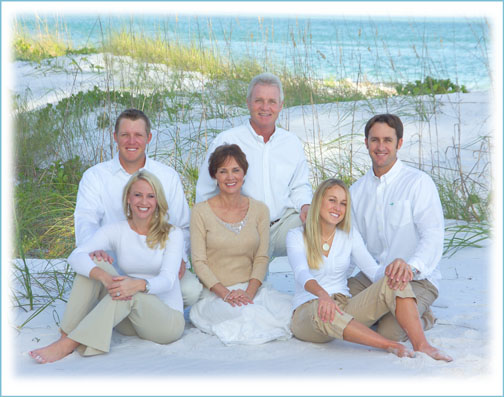 The look of an early morning portrait (above.)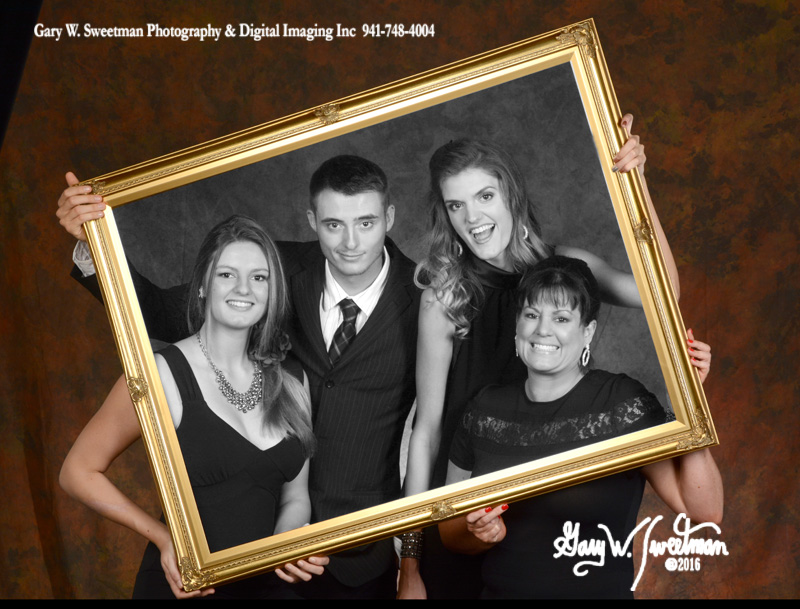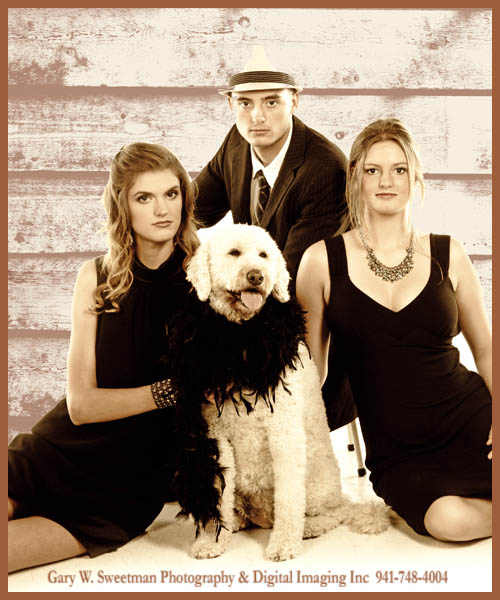 Who says studio sessions are "old fashion and boring?" Not so! Just a sampling of what we did with this family.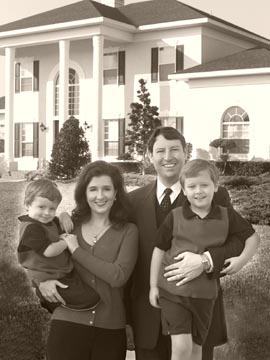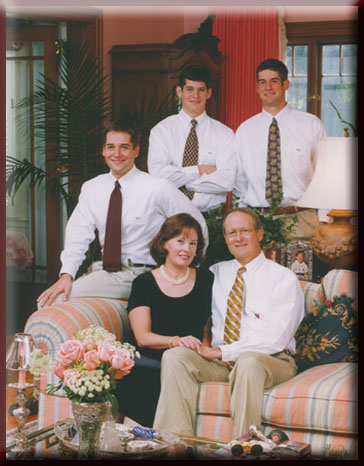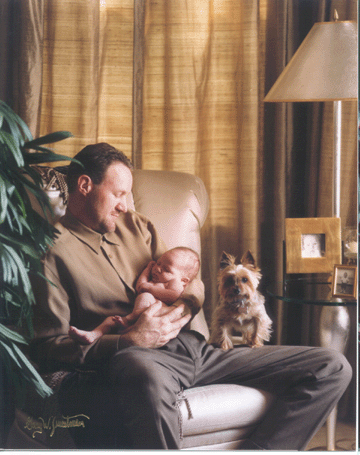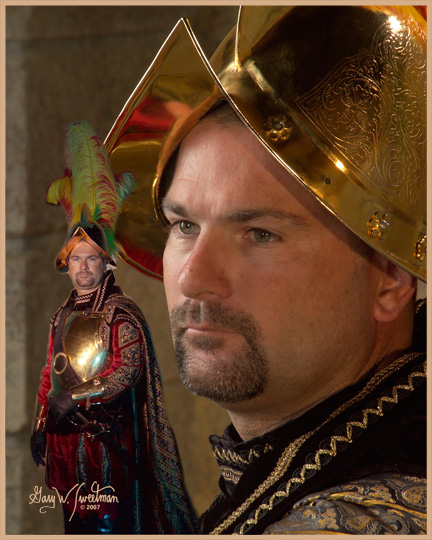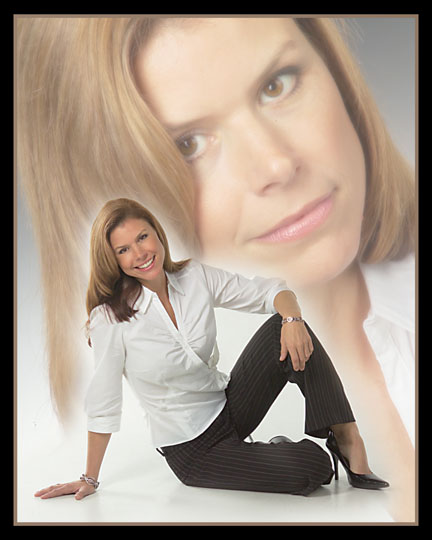 In your home is always an option. Think of the wardrobe choices! Infants and toddlers (pets too) are often more comfortable in their home surroundings.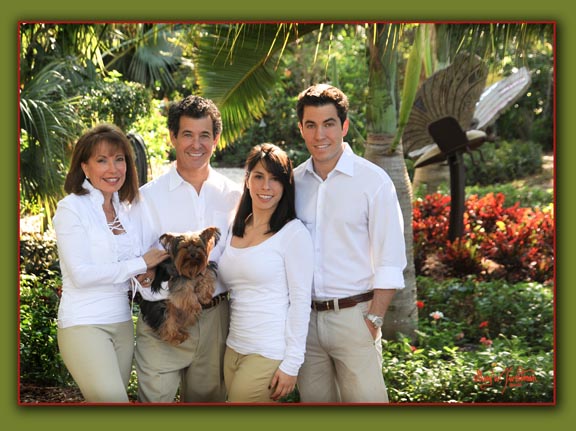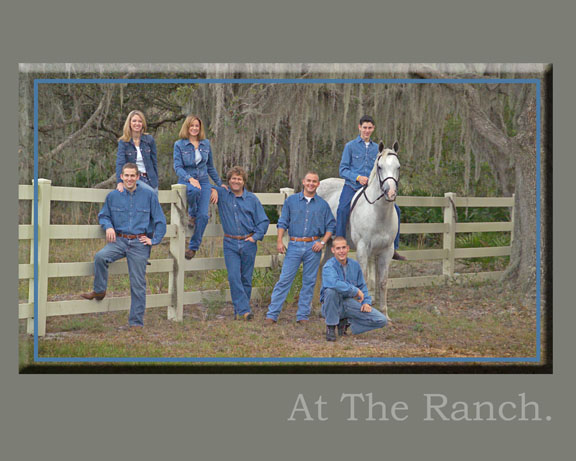 Yes...really on location. Snow and all.

This family portrait by their Gulfside home mixes classic apparel with a touch of color.

Your boat, airplane, summer home, vocation or pastimes, pets and family traditions can all be incorporated.

Internationally reknown artist: Jake Fernandez

Above is Howard Millman, recently retired Producing Artistic Director of the Asolo Theater. This Legacy Portrait will hang at the Theater.

Hillsborough County Sheriff Dave Gee proudly stands near a sculpture in Ybor City made of steel from reclaimed and "buy-back" firearms.

Here we had a unique opportunity for a wonderful mother and son portrait. It hangs in the lobby of a new building....the beneficiary of her philanthropic efforts...and now some fine black and white portraiture......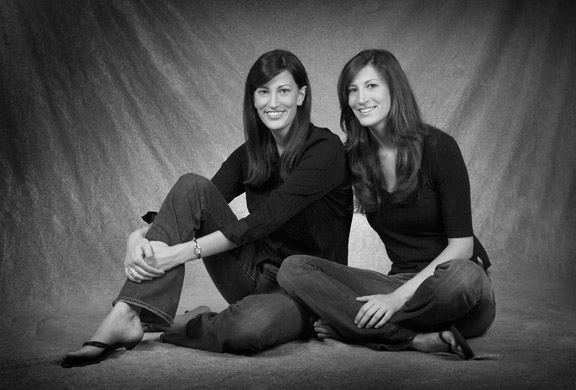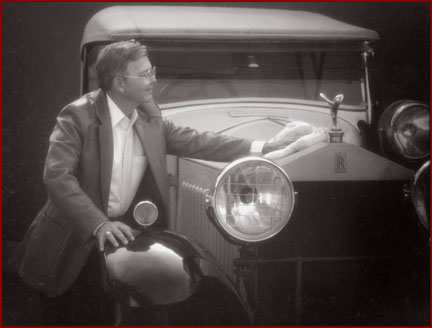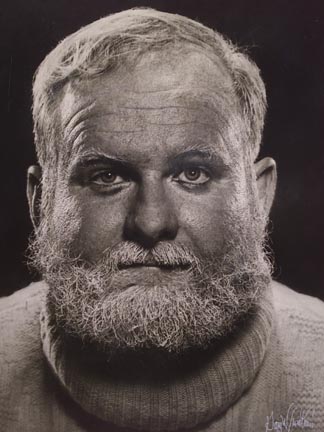 We have had a tremendous resurgence of interest in fine Black and White Portraiture. Gary has always been a Master Printer... and now those talents are being appreciated!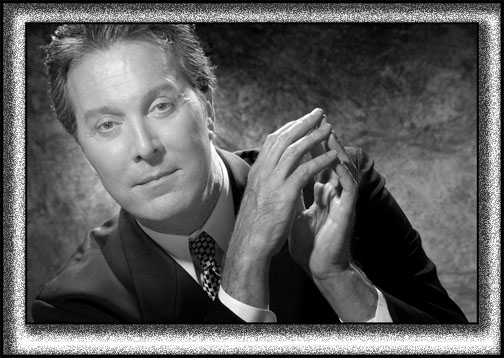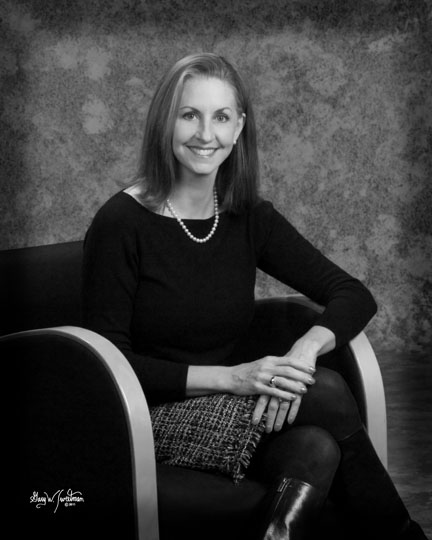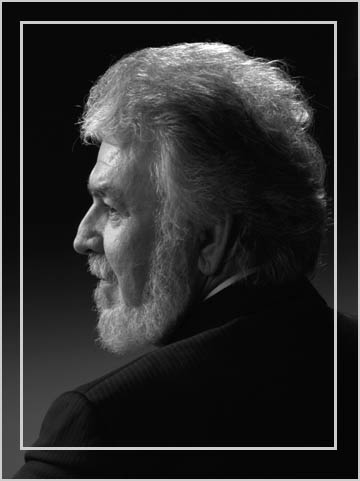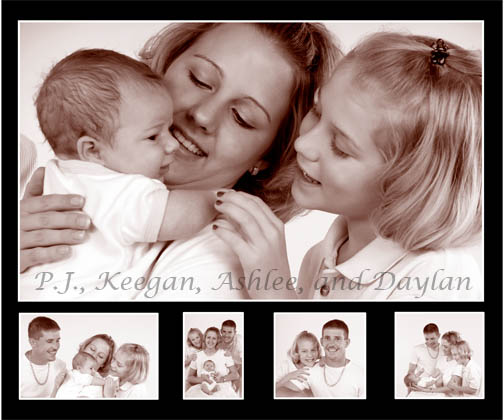 Composites can be done in an endless variety of combinations....above and below: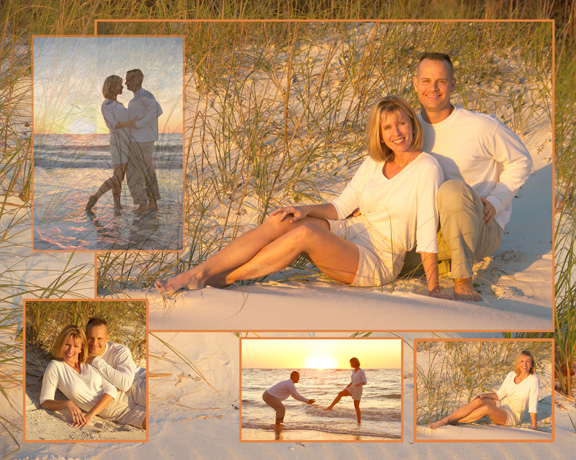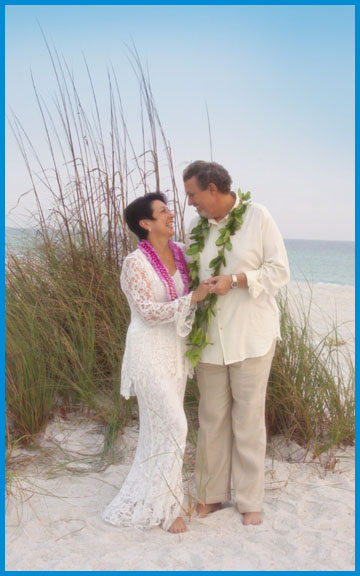 Romance is always in bloom! This couple "re-kindled" after many years and separate families but then re-connected and were wed!
Below is their new blended family. A 30x40 inch portrait currently graces our lobby!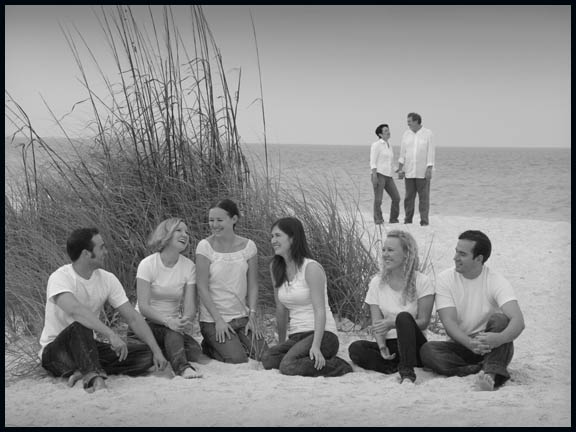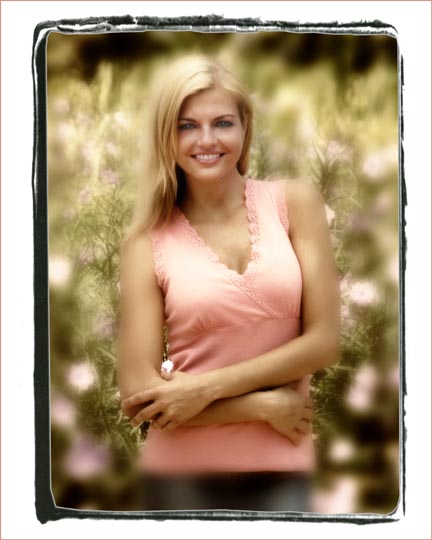 This stylized portrait of a woman offers a contemporary, fashion-like feeling. If you like this "edgy" feeling and would like something artsy and contemporary, take a look at our >Specialty Portraits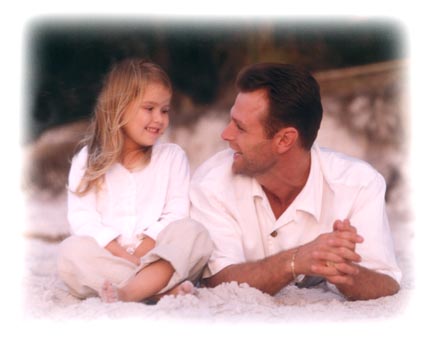 Daughter-Father on the beach...15 years from now, you CANNOT go back to do that portrait you always meant to. And now some of our terrific new composite work... are really magnificent...especially when realized in a proper wall size portrait.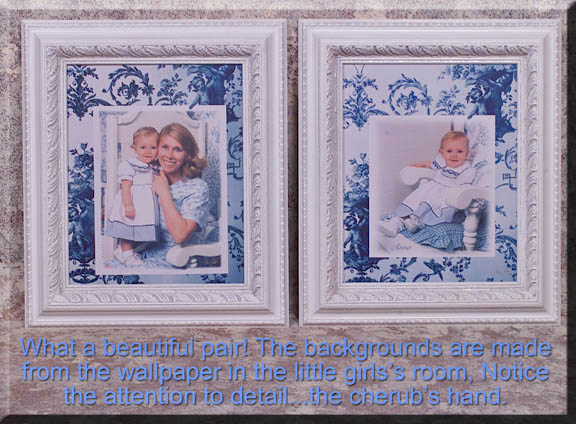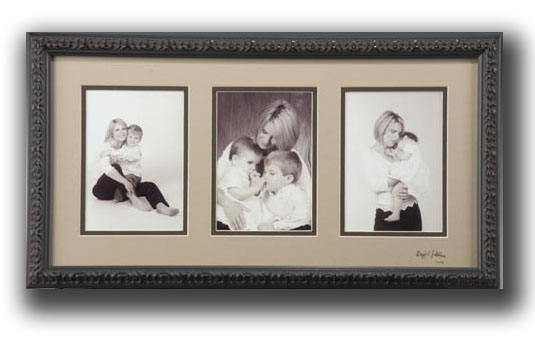 We have beautiful, affordable, and varied framing options at the studio as well. We package and ship your gift packages worldwide. The Triptych above is shown in sepia tones.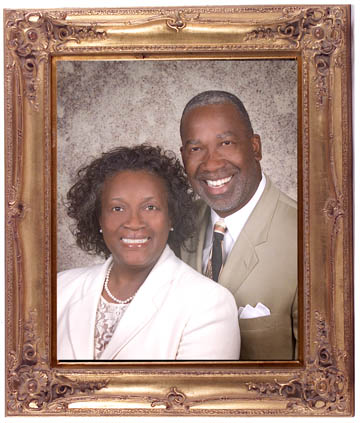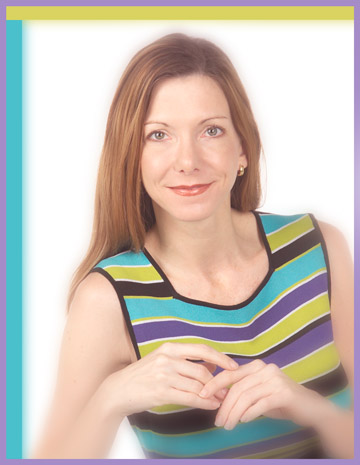 In-Studio Fine Portraiture....from the Classic (in the very traditional baroque frame) to a contemporary "hi-key" look in a trendy top. We love to do in-studio work (both Black & White or Color). The focus is really upon the subject(s) and not their surroundings. but that doesn't mean you can't have fun in the studio...look below.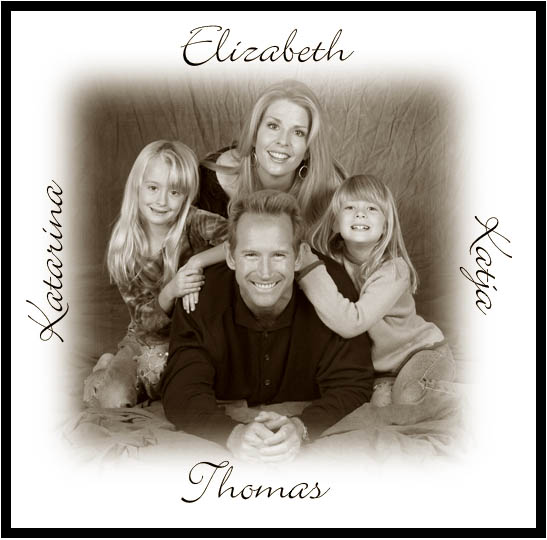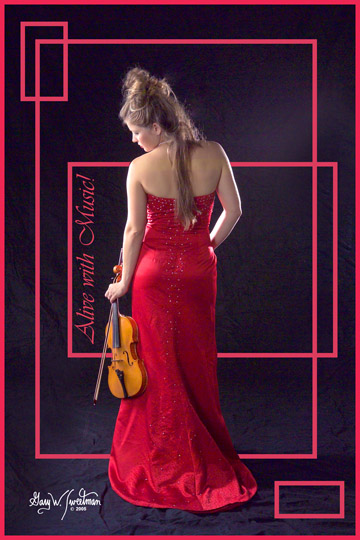 A contemporary treatment of a classic subject.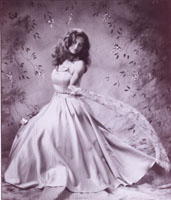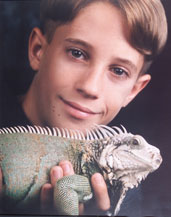 Visit our Seniors & Teen page! Click here>Seniors & Teens
How to Dress? Check out>Beach Apparel or for studio/home>Studio Apparel or> Location Apparel
Back to home>Professional Photography and digital imaging in Southwest Florida and Tampa Bay, Lakewood Ranch, Sarasota, Bradenton, Longboat Key