How you dress dramatically affects the results of your portrait. Usually, we recommend long sleeved garments as they help bring "focus" to your face. Solid colors are safest when working with groups, that way, the occasional plaid, or print is acceptable; however, it WILL stand out...which is OK as long as that is a conscious decision: such as the matriarch in a multi-generational portrait being a point of viewer attention.
As you have viewed other sections (even if you are not a "senior or kid"... take a peek) of our website, you have seen many portraits that have a personal appeal to YOU. When the background and wardrobe are in the darker tones, we term this a "low key portrait" & conversely lighter fabrics on lighter backgrounds are called "high key portraits." Hair color also can be factored into your choice, but light blonde hair can be a stunning contrast to a black background or a complement to a white one.
The photos below illustrate how one element can make or break the portrait.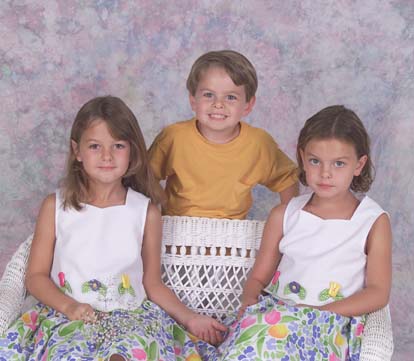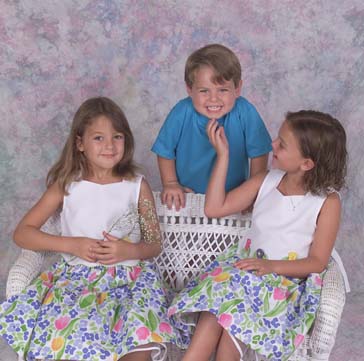 The yellow really jumps out above. The blue is a better choice with the skirts.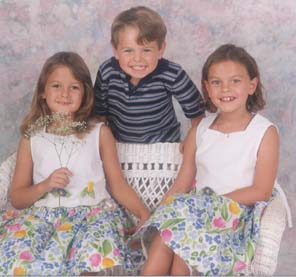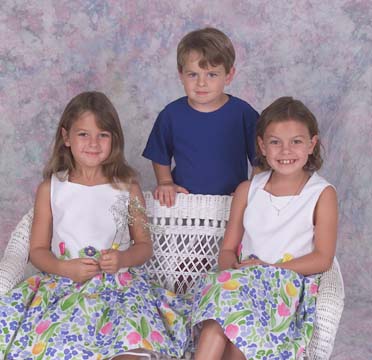 The striped shirt is a distraction. The dark blue is "too severe" for the portrait.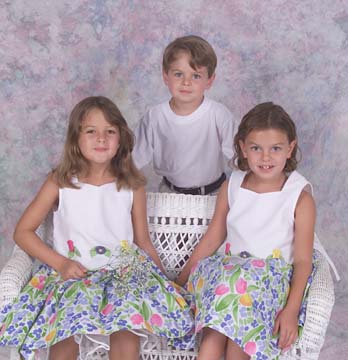 Ahhhh...success! & Thanks to Grandma for running out to Beall's during the session!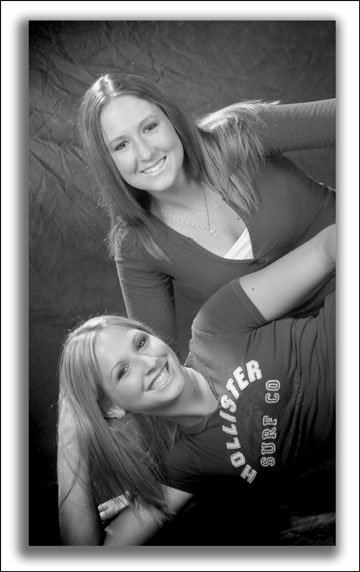 A big logo on your clothes is a no-no! What do you look at first?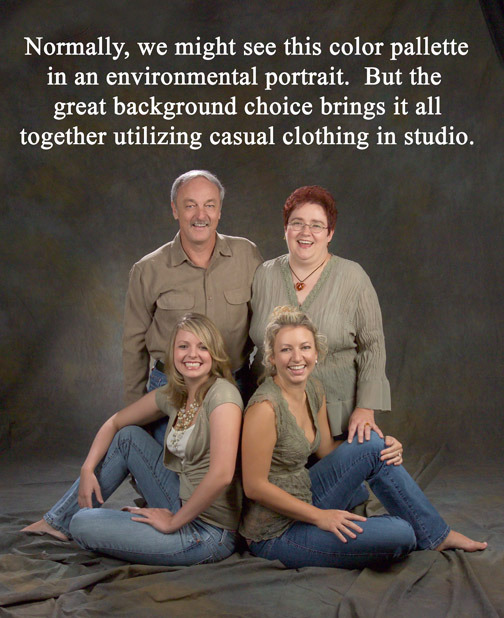 Studio portraits are NOT necessarily more formal. If the man is not a "coat & tie kinda-guy," we should be planning a different sort of portrait. We have even had a goat in the studio...and of course lots of pets....not to mention a fuel dragster & a lion!