Dressing appropriately for your beach portrait really makes a difference. We don't recommend that everyone be in all white...although sometimes it can be really dramatic. Khaki, light blues, scrubbed denims, beachy yellows and pastels all look good. You'll see that most of the time, the subjects are wearing long or 3/4 sleeves. Your portrait is about expression...not arms. One exception (if your figure supports it) is a sleeveless or spaghetti strapped sundress. The NO BLACK SOCKS AND SANDALS rule should be explained to all participants....(yes, they still wear those!) The are lots of other examples on the main Legacy Portraiture page.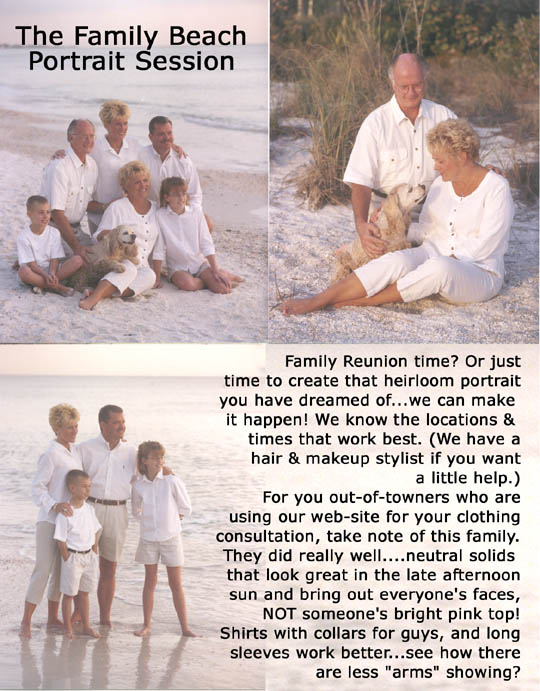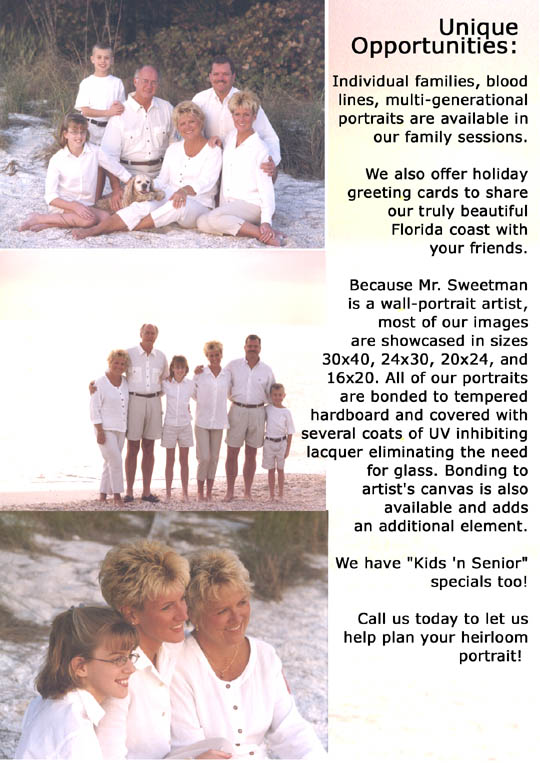 When do we create your portrait? That depends upon many factors. If you have a 3 year old who goes to bed at 7:30 pm, it's straining for him to be up for an 8:35 PM June beach sunset. Winter/spring skies are prettier, but it tends to be a bit more windy. and sometime outright freezing! Do you want water in the background? Do you prefer sea oats and dunes? How big will the group be? We will guide you during your (free) consultation to make sure your portrait is a Masterpiece!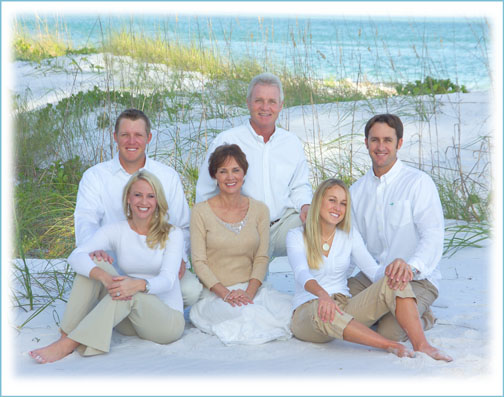 Success! Time of day, correct apparel, and fabulous expressions!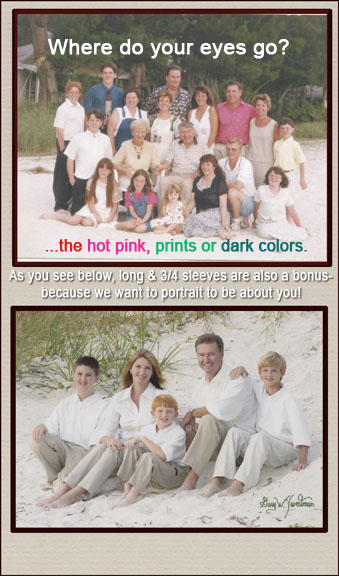 Normally, we would shy away from a red top for a beach portrait, but the bold simplicity of color and her husband's bright yellow shirt make it work!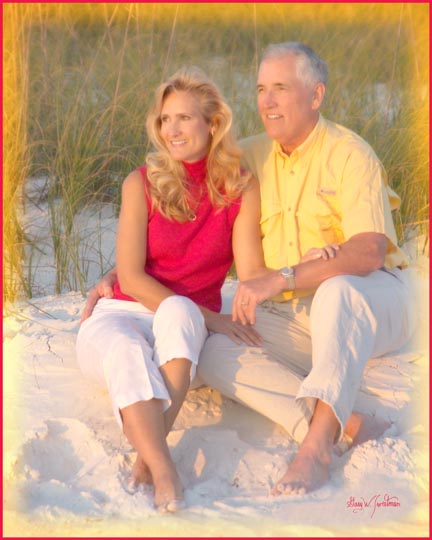 Back to home? click here>index