Digital Retouching & Art Services:
Although our stylist can make you look your very best, sometimes Digital Retouching is an additional enhancement....from taking something (or SOMEONE) out of the background to adding type, or enhancing colors. See our Restoration Page for more info>Restoration.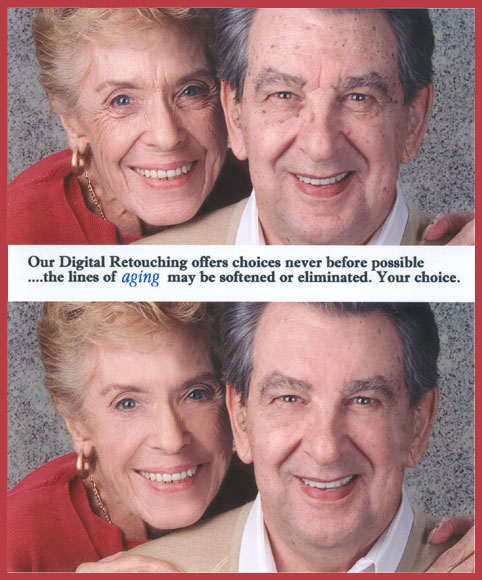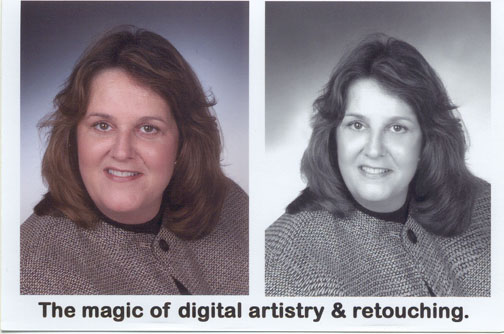 Advanced restoration allows re-contouring of the face.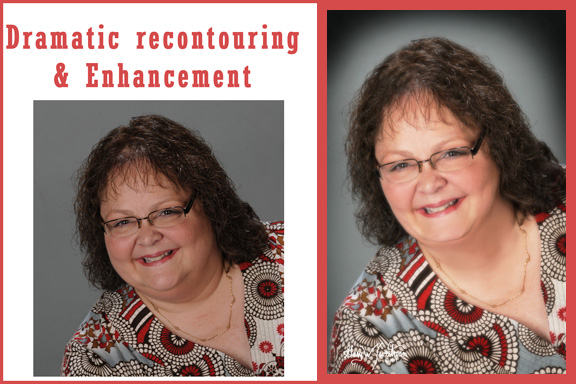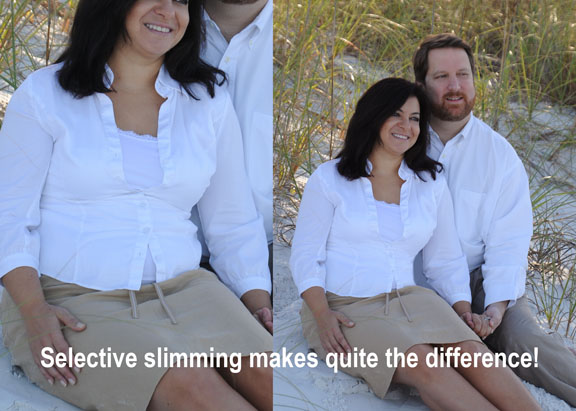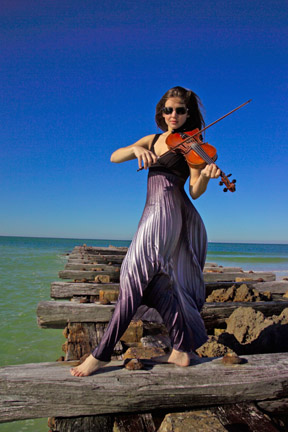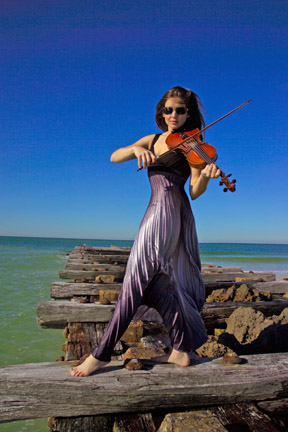 With the violinist above, the wind was caught up under the garment which caused it to poof out.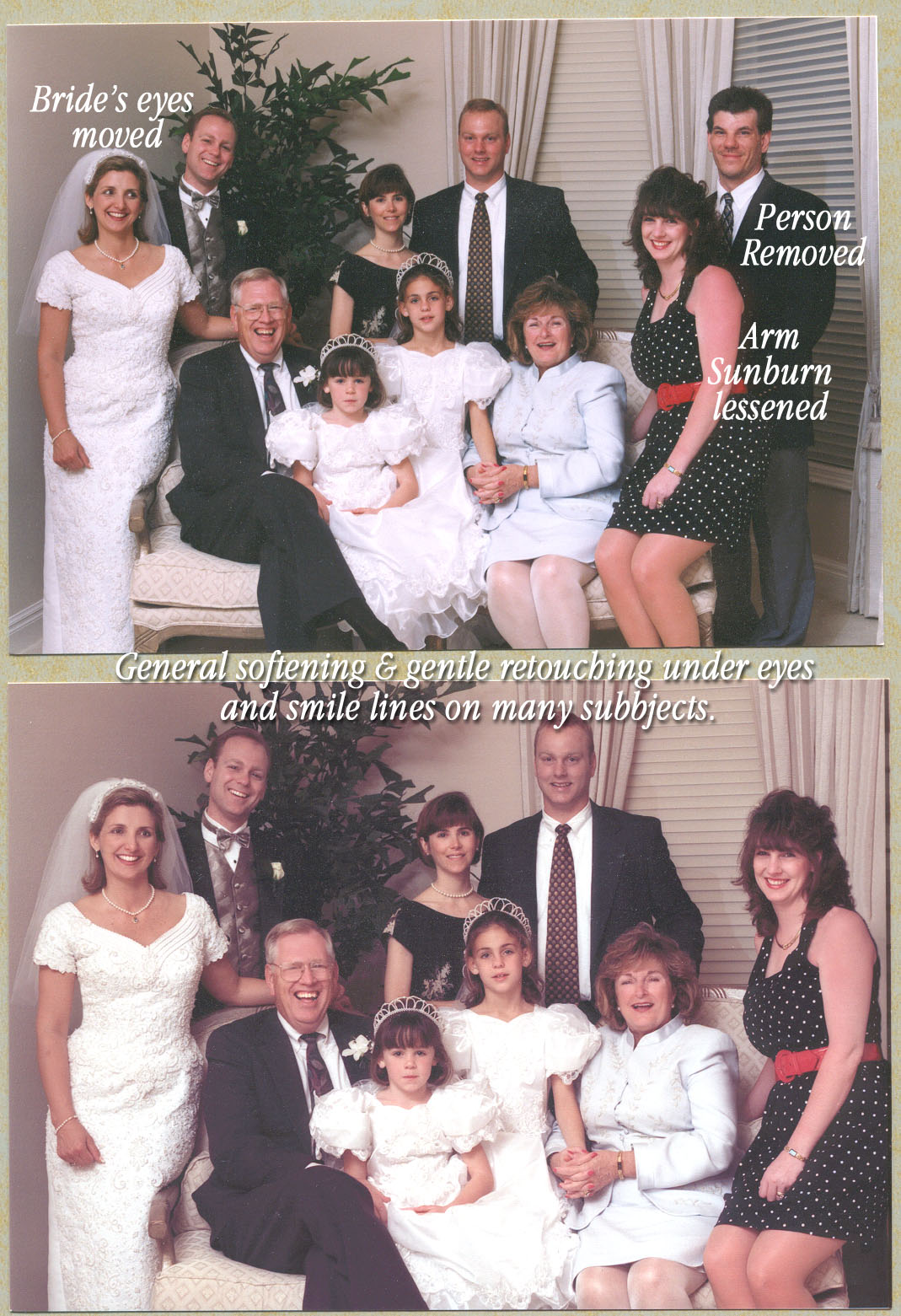 We can do almost anything.....just ask!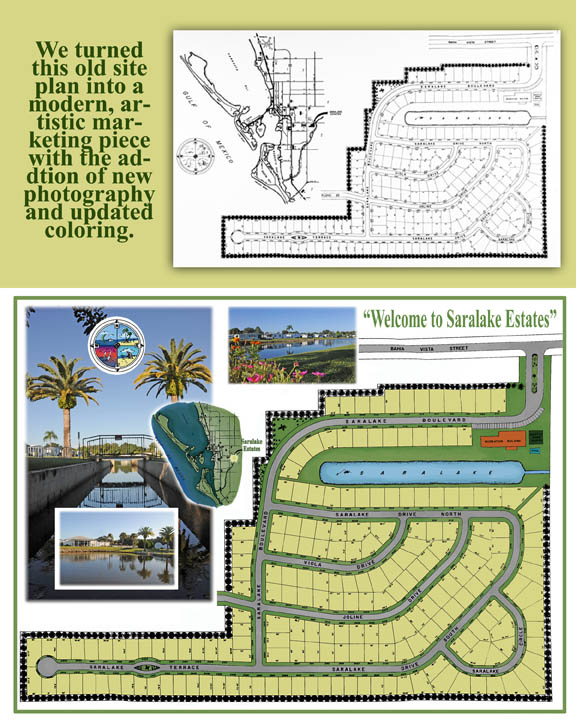 Back to Home? click here>index