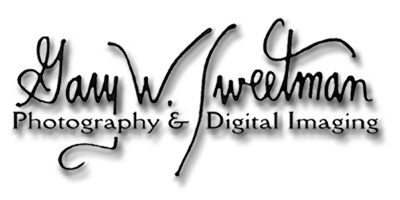 "How can we improve your company's image?"
The important links to the left bring you to the individual pages. And they ALL are worth visiting.
Want to see a great sampling of Mr. Sweetman's commercial work? Here are 2 shows Both are low-res YouTube versions. Volume 1 is Editorial & Assignment, Medical, Healthcare, Product and Food Photography. Volume 2 is Arts & Music, Architectural Interiors and Exteriors, People & Lifestyle.
Commercial Volume 1: https://www.youtube.com/watch?v=_UA0RVYSWXk

Commercial Volume 2: https://www.youtube.com/watch?v=jBDd0JY5I8g
We have created outstanding imagery on time and on budget since 1971. Product & Catalog photography (mostly digital now), Architectural & Interior, Healthcare, Editorial, Medical & Technical, Lifestyle, and Manufacturing clients have been our core commercial business; however, occasional fashion shoots punctuate our schedule. Mr. Sweetman photographed the introductory international print ads for Christina Swimwear (NYC & Montreal) for the "seamless" suit, as well as the introductory ads and catalog images for Tatiana Fashions (lingerie). Although most of our assignments are Florida or Tampa Bay based, travel is welcomed and our annual report work has taken us across the country. Illustrative advertising and conceptual photographs are particularly appealing...and with our high end digital imaging, the sky's the limit for innovation.

Our CD work can be viewed at >CD Covers. With such varieties of music, we fill a great need for artists out of the mainstream record companies that do smaller pressings. Websites? Some of our smaller clients have asked for help, and of course we can make it happen.
Remember we are a "real" photography studio with a 20x40 fully darken-able camera room sporting a complex compound cyclarama in the "white end" as well as green screen capabilities. Ceiling height (to bar joists top is 18' and we have a "shooting loft" at the 11' level in our "north end." It has it's own AC system, 7'x7' load in doors, and 220V service if your product needs "firing up" at that level! We have a shoot-in kitchen on our third floor as well as private office space for your art director, or A.E.'s having client meetings. 5G WiFi available. We have a separate large screen projection room with a digital projector which we will happily tether to your laptop. Interested in renting our studio for video production? Click here>Programs, Lectures & Professional Photographer Resources

(Dan Bredeman: Actor/Writer as Louis Carroll)

Remember...the links to the left bring you to the individual pages.

We not only built Superior Bearing and Supply's updated website, did their product and "Spokesmodel" photography, but wrote copy and orchestrated filming for Youtube videos and website instructional videos.

We created the image AND the logo...yes we used real bullets for the holes.

This was a really fun composite to put together for Tropicana. See Products in Studio for other Green Screen and Chroma key examples.
Some great examples of Gary's Mastery of Light...it really shows in B&W.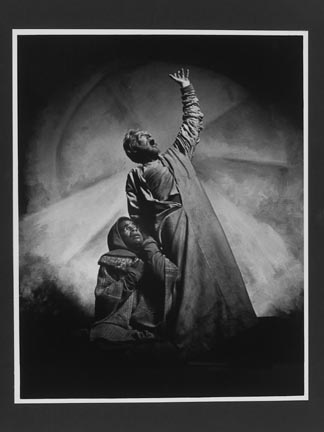 Be sure to see our Arts Page as well....showing Mr.Sweetman's unique perspective and talents. The photograph above (from King Lear) was completely lighted and directed by Gary.
Are you an Artist looking for your work to be photographed for submission and/or reproduction (like Giclee)? Yes we do that both in transparency and digital capture. From Sculptors and Craftsman to Jewelers and painters we have photographed it all for over 48 years! Check out our> Fine Art Page
Remember...the links to the left bring you to the individual pages.
Legal, Personal Injury Photography, Photo Verification, Testimony, Expert Witness services:
With 49 years experience, Gary is a sought after source for the legal profession. His attention to detail, exacting and meticulous documentation procedures, and professional image have earned him stature as a credible expert witness in a variety of trials and cases pending trial. Working with litigators, prosecutors, private and public defenders, Office of Regional Council, and mediation lawyers has brought Gary a wealth of experience from original documentary photography to preparing Powerpoint presentations. Little things, like photographing PI on surgical white backgrounds and documenting surface injury in both inches and millimeters give that extra-professional look that make inclusion into the court much easier. Please contact us for more details.
Back to home>Professional Photography and digital imaging in Southwest Florida and Tampa Bay, Lakewood Ranch, Sarasota, Bradenton, Longboat Key