Frames (wall, easel backed and one of a kind) Graphic & Web Design and color printing: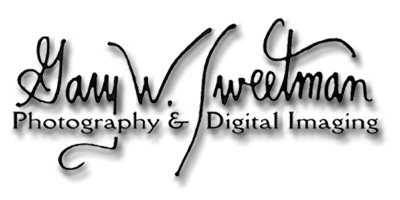 Be sure to check our our super-value annual frame clearance sale! Many are one of a kind.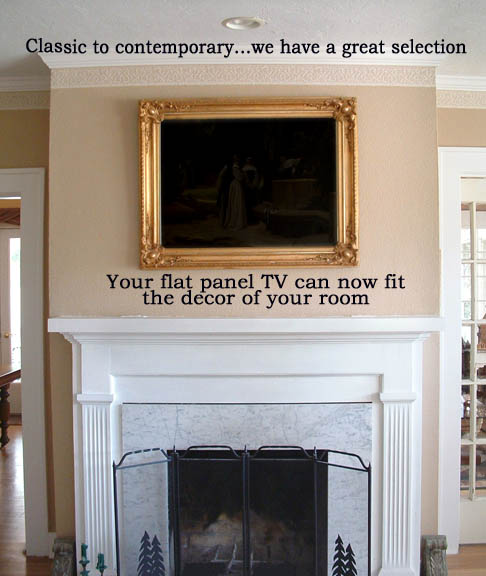 Our newest product! Custom frames including our baroque gilded gold spandrell corners for your flat panel led wall mounted television. Make that big black rectangle look great. Let us tell you more.
We have a great selection of Easel Back and Wall frames. We have many discontinued frames that just might be the match you need. We have oval, convex, concave glass and even some cathedral bubble glass for antique frames. We have many one of a kind antique frames as well as a plethora of standard sized frames that can ship anywhere.
Our stock is always changing, but we concentrate on the timeless with nods to current trends. Metal frames may be gone, but simple black (now in soft woods) never seems to go out of style.
We have many one of a kind. Some are shown here! We have many hard-to-find and one-of-a-kind picture frames. And we even make it easy for you out of towners. Here, we sent the client various examples of frame choices (in this case, small easel back frames) of this great restoration of a relative riding with President Theodore Roosevelt in Wyoming.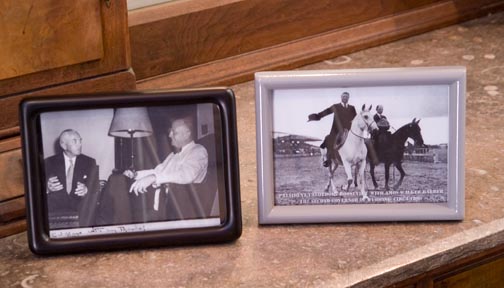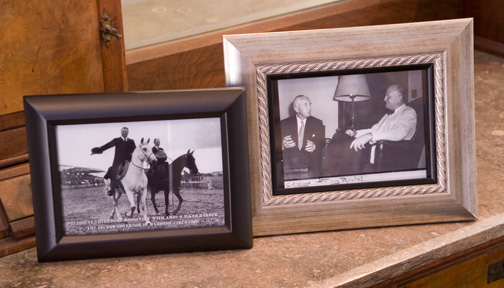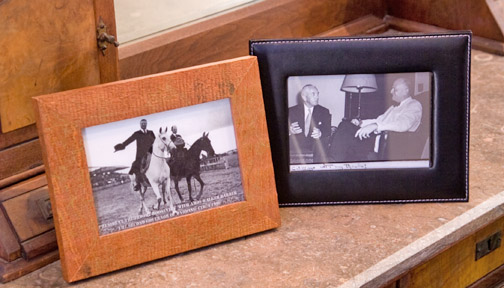 We have a huge selection of wall frames as well.
From photography to layout & design to delivering final printing. Give us a shot!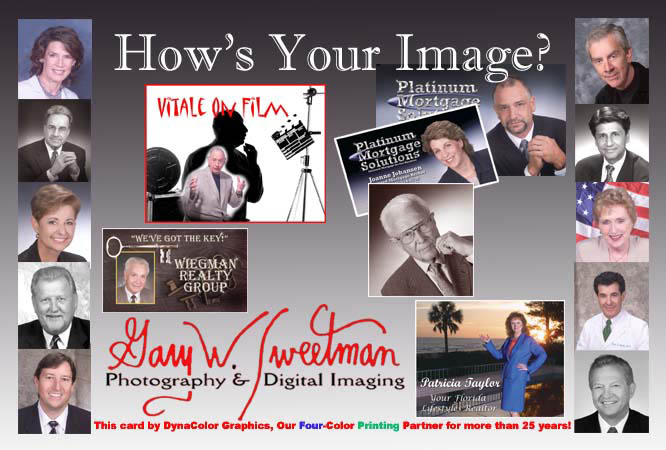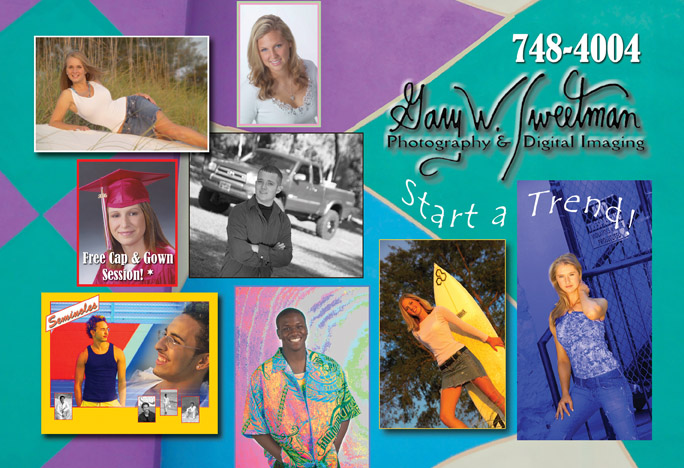 Back to home>Professional Photography and digital imaging in Southwest Florida and Tampa Bay, Lakewood Ranch, Sarasota, Bradenton, Longboat Key